By Tyler Jefford
On January 25th, 2023
---
I love to read, and I want to keep notes and other data about the things I read. I wanted a privacy-focused, non-Amazon solution like Goodreads, something fast and simple, with an easy-to-use UI and not many social features. I really just want to maintain a digital library, with notes and ratings.
I looked into Literal, but it wasn't what I was looking for; it was too similar to Goodreads as a social network. Then, I found Book Tracker by Simone Montalto - a simple iOS and Mac app that uses iCloud to store your library. It's fast, simple, and no-frills. It allows me to get my library organized and to actually track books I own and my ever-growing wish list.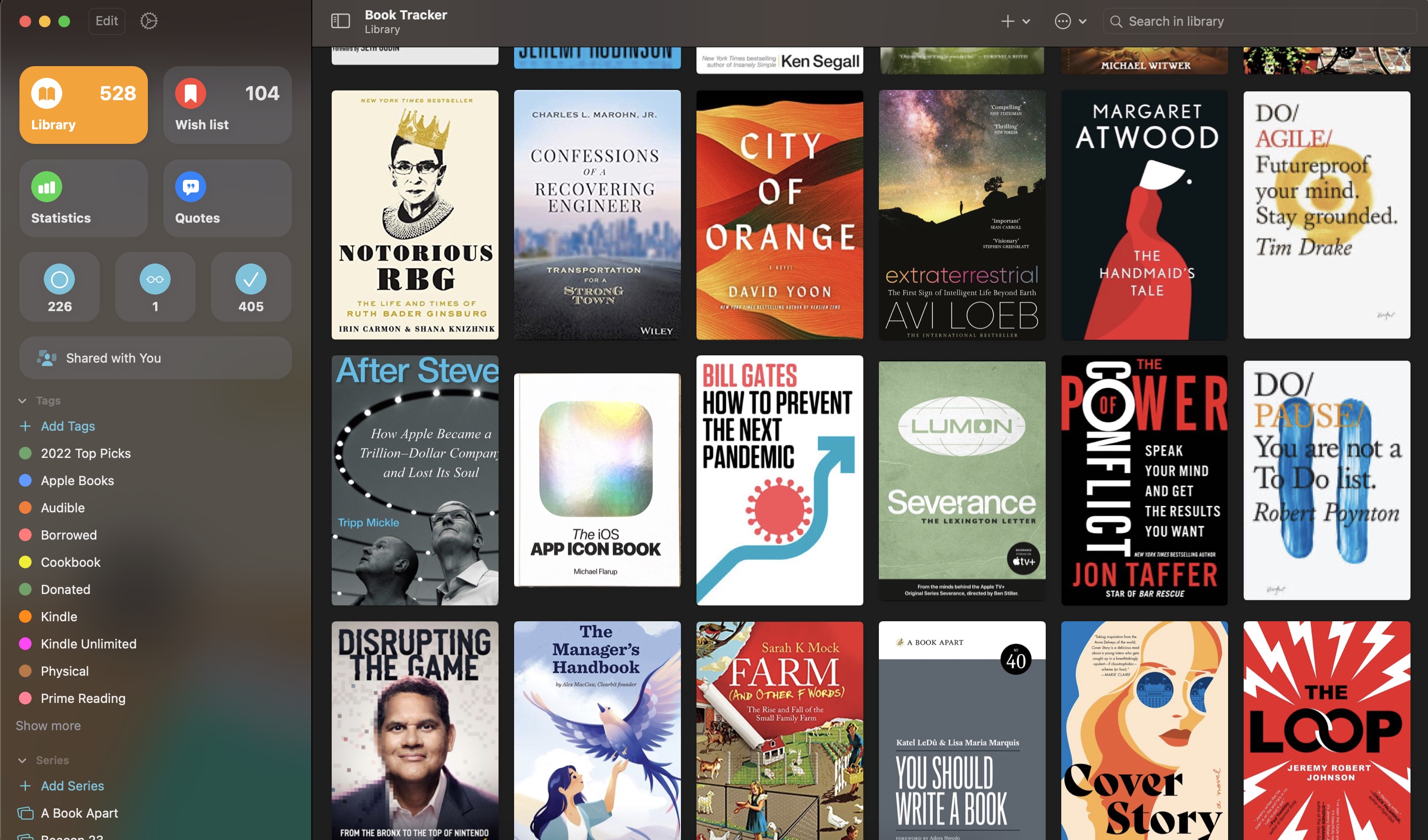 Things I love about it is it syncs through iCloud, so I can use it on my iPhone, iPad and Mac seamlessly, where I might add some details about a book on one, or update progress on another. It also keeps detailed stats about the books I've read including pages, read streak and purchases by month.
I use the tagging system to track different collections of books, like a Spotify playlist. I also use the series feature to link related titles, such as my A Book Apart collection, so I can easily view the full collection from a single book title.
A note about Privacy from their website:
Book Tracker is an app for tracking books that doesn't collect any of your personal data and doesn't track you in any way. Books should be fun, not another reason to worry about your data privacy.
I absolutely love that as a privacy statement.